Guide to Marketing Your Youth Sports Club
Download this free guide to start growing your club and keeping players year after year.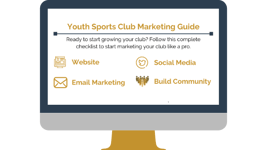 This marketing guide includes:
Website 101 - make sure potential players & parents can find you.
Social Media Checklist - how to maximize every social media channel
Guide to Email Marketing + building a community around your club.